Poor Reputation among Customers
First of all we are new on the market and restaurant business. Clients don't possess information on our restaurant and many probably even didn't hear about the country under the name Kazakhstan. So we have to give more money for Marketing and advertising to attract potential customers. First 2 month we will have losses due to promotion of our restaurant and giving the information about us through different advertising channels. After 2 month we are hope to gain some clients and customers. We are going to use market penetration approach to achieve high sales; it means we will use more aggressive marketing mix in order to give the best value for our customers. By offering the best value we are creating a relationship with our consumers and making them come back to our restaurant again and again. Current customers will attract another flow of clients from outside and that will increase our sales and revenue.
Customers have to travel further to get to our restaurant
Our customers cannot visit us every day, because we located in the center of Kuala-Lumpur. Thus, it is clear those customers simply cannot get to Kuala-Lumpur and order to visit us. Big rent which it won't need to be paid back. However, mostly people in the capital spend a lot of money which is good for us. And this location has big disadvantage and advantage in the same time.
OPPORTUNITIES:
Recession period
Due to recession period it is wise to take money from bank because interest rate is low. Government respond to recession in different ways such as increasing money supply, increasing government spending and decreasing taxation by doing so government tries to sustain economy. Decrease in tax will encourage producers to produce more. So it is good for us as for producers of food.
Open new branches
We want to create a branch of our restaurant throughout whole Malaysia and islands inclusively in order to make our food and service available for everyone without going only to Kuala-Lumpur. By doing this we also hope to gain our reputation among customers and be more competitive restaurant industry with other our big competitors. New branches will also allow us to obtain and to attract more customers. It also will give us an ability to serve more our clients and increase our profits. Fulfilling this kind of strategy is the best way for stable growth and high sales. We are planning to open branches in cities as Ipoh, Subang Jaya and islands like Redang, Penang and many others. We want every customer to be capable to reach our outlet without any difficulties with minimum expenditures.
THREATS:
Lack of investment
This point has a very big percentage of possibility. And if investment will stop then our business will be immediately collapse. In order to avoid it we did everything that we can single cuisine in the whole Malaysia associates our source of investment. We expect that Malaysian government will also help us to build our restaurant, because it is good opportunity to increase number of annual tourists. On the other hand many investors can reject our project due to lack of confidence. Thus, this point definitely can break our ideas.
Marketing Strategy
PRODUCT
The main key products are the Kazakh national dishes, such as besbarmak,kuyrdak, kazy and zhuzhyk, which are made with the original recipe. They guarantee devoted and regular customers and long profitable business. Kuala–Lumpur doesn't have even large-scale Kazakh restaurant.
Branding
Branding is a marketing technique that uses messages and designs, such as logos and symbols, to promote awareness of and loyalty to your restaurant's brand. The key to effective branding is to implement a consistent creative marketing concept. A good restaurant marketing campaign will feature consistent messages and visual designs in all of its marketing materials as well as the interior and exterior appearance of the restaurant. When developing our restaurant's branding techniques, we considered the following:
Target market.
Our design concept should match our target market. Our target market is catering to empty nesters; your designs should probably be more sophisticated.
We are always glad to see new clients. But when person is in other country and with other cuisine, it will be doubtless our first clients are businessmen in Malaysia, and not only Kazakhs. Because our menu is familiar to Russian, Uzbeks, Tajiks and all Central Asian students.
Consistency of appearance.
The "look" of our marketing materials and the restaurant's design creates a consistent image for our brand. Our advertisements, signs, menu, and interior decorating all use a similar design. This will encourage customers to strongly associate our restaurant with certain symbols and colours. Once our restaurant has created an "image," every time customers see our logo or design or smell our food, they will remember the entire brand and customer experience that goes with it.
PLACE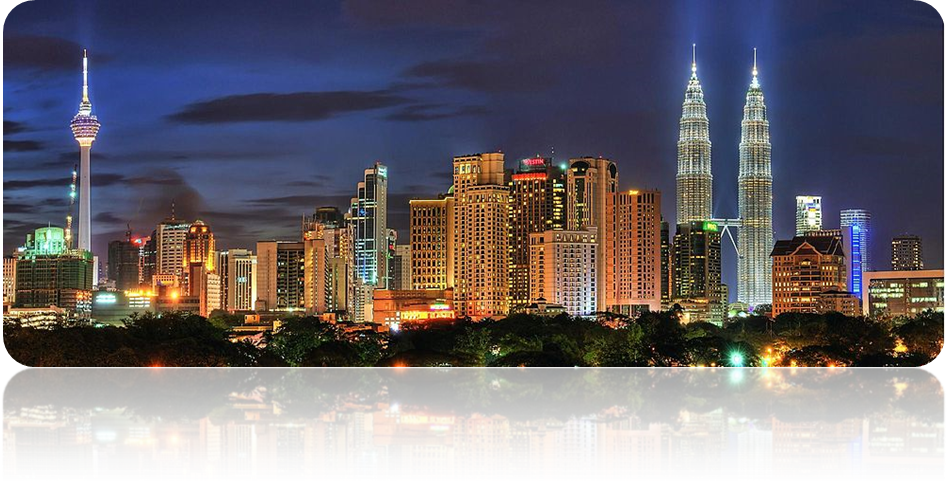 Our restaurant will be located in the capital of Malaysia of Kuala-Lumpur. Kuala-Lumpur not only is known as the capital of Malaysia, it is better known as financial central. At the expense of it it attracts in itself more and more tourists on what we and we expect. This advantageous position gives us many pluses. Daily flow of tourists which visit the fine city of Kuala Lumpur, gives us up-dating in society. In case of same more and more people will learn for itself Kazakh cuisine and tradition. We selected this city for that reason that it develops every day that gives confidence of our business. After all each person needs to eat and when the population of the city exceeds 1,5 million and at all including tourists gives us confidence of the next day.
We will be open 6 days a week. We will work from 10:00 AM until 1:00 AM. Serving lunch is 1:30 PM – 3:00 PM, Dinner between 5:00 PM –10:00 PM. Free snacks until 4:00 AM. Each day we can offer different snacks from different countries. And in the weekends we will work from 10:00 AM until 3:00 AM.
The lounge will be decorated in creative way. Our designers will create the appropriate atmosphere for relaxation and leisure. It will be the best place for time spending with friends or in family circle and lovely couples.
Pricing
The word "menu" conjures up images of a restaurant – specifically, of a list of items available at a restaurant. A menu might consist of single items, or may be combinations of items. A customer may choose any single item or items on the menu or may elect to purchase a pre-set combination. Prices for each item or combination are clearly indicated, allowing the patron to choose a meal based on a balance between desire and financial ability. A patron can make tradeoffs among different choices on the menu based on the prices and the relative satisfaction he/she would get from those choices.A Price Menu assists salespeople in helping a prospective buyer to assess the different levels of value that might be gained from different offerings. By clearly identifying the value of the various offerings on the Price Menu to the buyer, the salesperson help the customer make informed choices based on the prices charged and the value actually delivered.Like a restaurant menu, a Price Menu can specify any criteria that would determine who may and who may not purchase particular offerings. In so doing, the Price Menu help a company erect barriers between its various customer segments, so as to avoid customers from one segment purchasing at more favorable prices offered to another segment.
At a restaurant, the price of the dish may reflect the cost of the ingredients, but those costs make up only a small fraction of the price. We know that we also contribute toward the restaurant's many direct and indirect costs, including real estate, electricity, labour, licence fees, decor, and more. In restaurant budgeting terms, the portion that food takes up in the cost of running a restaurant is quite simply called "food cost". High food cost is something that chefs flaunt. As food costs go, that is a very high proportion for a fine dining restaurant and could mean great food but also low profitability. Our restaurant's food cost should ideally top out at 30 per cent for profitability.
PROMOTION
Inventory turnover depends on the sales, and sales related to promotion. Promotion is the main place role in making profit, while advertisement helps to sales. There, we will focus on the promotion. It is expected that we will not have luck of advertisement because such big projects will make automatically popularity amount people. Furthermore, it will lead higher number of customers in the first year. However, marketing does not exist without promotion and that is why will make a big discount and for first customers. Our chef can prepare not only Kazakh cuisine, but also a variety of cuisines as well as hot meals and sweet desserts, and sometimes we will have shares for a certain time, you can dishes from other countries. Thus, our first customers will be in the membership of our restaurant. This strategy will changes from first customers to the regular. Our promotion divided into 3 sections:
1. The Internet public relations is will help us to untwist our restaurant on the highest level because now we live in an eyelid where everything is very developed, especially we want to acquaint all with our Kazakh cuisine.
2. Newspapers - Presently every second reads the newspaper to be to a course of all latest news, thus we can let to them know about opening of our new restaurant.
3. Radio – nowadays, many people driving and listening the radio. That is why we will publish our restaurant to radio. To promoting people to go to restaurant.
Sales Forecast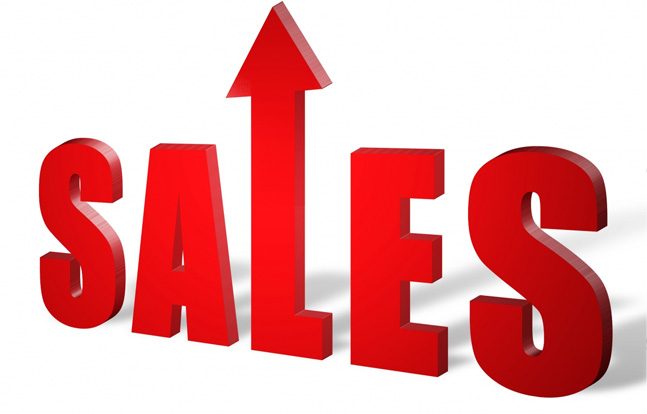 Our project requires a large number of investments. And the first question which occurs where we can receive such big investments? In a problem always there is a response. And we found the response in it this question. As we know that in any bank there are many types of loans. Thus they can grant us the good loan with a good interest rate. At the beginning it will be really heavy to us to extinguish the credit. But we expect that that every month, to us there will be everything easier and easier to extinguish it. I hope that the bank will agree to give out the credit in a large sum despite all possible outcomes. The single warranty for them this that, at present there wasn't such restaurant in Malaysia similar to ours.
Exit Strategy
How to avoid the fact that the loss did not go in and close the business?
In any case no one can be sure that the restaurant business will remain stable or go up. You should always have in stock a strategy for the removal of business from crisis or collapse.
Below is our strategy:
Money, that will be earned, we will invest it for our business development. If we will not be able to do that we have another way. We at Duman are committed to our concept and its viability. In the event that our venture cannot achieve profitability and retire the encumbrances; we will first attempt to sell the operation and use the proceeds to clear all outstanding balances. If we are unable to sell the operation for sufficient proceeds we will forced to default whereby the SBA loan will be in senior standing. Any further outstanding balances will be borne by the investors on a weighted percentage basis of the total amounts due in bankruptcy proceedings.
Conclusion
· The creation of a unique and innovative fine dining atmosphere will differentiate us from the competition. Restaurant will be allocated from other restaurants to its successful and profitable location, at first, for clients and for us, as well as a unique design and decor.
· Product quality. Not only great food but great service and atmosphere gives a guarantee, that that our restaurant business will be long and successful.
· Controlling costs at all times without exception.
Due to intense competition, restaurateurs must look for ways to differentiate their place of business in order to achieve and maintain a competitive advantage. The founders of "Duman" realize this. With the development of Kazakh restaurant, it needs a place that will fit into the 'new look' of the community that is sophisticated and entertaining. The fact that no other restaurant in the area has this concept, services and atmosphere, which presents us with a window of opportunity and an entrance into a profitable niche in the market.
---
Date: 2015-12-24; view: 1313
---