Average Daily Trading Range Templates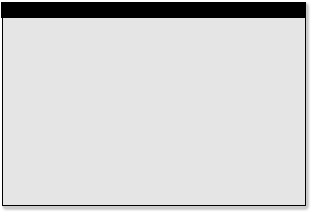 he markets have a strong tendency to complete their average trading range daily. Using this as a base, entry strategies can be employed, as described in the following templates. Please see Box 18.1 through

Box 18.5, along with each box's corresponding figures.












Brief situation description:
From the day opening and throughout the Asian session, the market is drifting up and down on both sides from the opening price within a 30 to 50-pip range but without forming any specific pattern.
Currency recommended for a trade:
USD/CHF, USD/JPY, EUR/USD, EUR/JPY and other Euro crosses.
Trade characteristics:
Basic (conservative).
Trade (entry point) suggestions:
Take a position in the direction of the move on the break of the opposite side of the range: A. Buyon the break of the previous range as soon as the market reaches the top and makes a new high directly after forming the bottom of the range, OR B. Sellon the break of the previous range as soon as the market reaches the bottom and makes a new low directly after forming the top of the range.
Entry time:
The beginning of the European session, but not later than 2 to 3 hours into it.
Entry execution:
Entry-stop or market order.
Stop loss placed:
At the opposite side of the range. (Below the previous range low or above the previous range high.)
Reverse if stops triggered:
Recommended with automatic entry stops.
Target (custom choice):
30 to 40 pips (P1)
Average daily range (P2)
End of the day (P3)
Potential profit estimation:
30 to 100 pips
Profit probability evaluation:
High
Risk evaluation:
Low
P/L ratio:
Negative to Positive
Potential clues in favor of the open position:
The position was open in the direction of the most current medium- term trend. (In this case P2and P3schemes are preferable.)
The market has formed a flat surface on the opposite side of the range, where the stops are placed. This is a potential risk warning. Taking profit as soon as possible can solve the problem.
Possible complications, disadvantages, and risk warnings, and advice to avoid them:
RW:The position was open against the direction of the most current medium-term trend.
A:Limit your profit with 30 to 40 pips or do not take a position at all.
Additional notices, recommendations, and trading tips:
If the market did not give you the opportunity to pocket a profit or you did not take it for some other reason, then there is a high probability that, after the stops were triggered and position reversed, you will be able to cover the initial loss within the same trading day.
P2
P3
Average
daily range P1
Open
Buy
Stop and reverse
Asian session European session NY session
21 0 3 6 9 12 15 18 21
GMT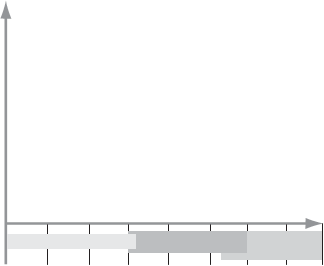 FIGURE 18.1a
Stop and reverse
Open
Average daily range
Sell
P1
P3
P2
Asian session European session NY session
21 0 3 6 9 12 15 18 21
GMT
FIGURE 18.1b
Brief situation description:
Currency recommended for a trade:
Trade characteristics:
Trade (entry point)
suggestions:
Entry time:
Entry execution: Stop loss placed:
(Cannot be chosen in accordance with a trader's individual situation and preferences. Money management principles must apply.)
Reverse if stops triggered:
Target (custom choice):
Potential profit estimation:
Profit probability evaluation:
Risk evaluation: P/L ratio:
Potential advantages in favor of the open position:
The most probable complications, disadvantages,
---
Date: 2015-12-17; view: 431
---