Study the table below
Clothes
Outer garments
Parts of clothes and their types
clothes, garments, wear, dress, outfit, ladies' wear, men's wear, children's wear, baby clothes, footwear, headgear, underwear, beachwear, sportswear, sleepwear, winter clothes, summer clothes; casual clothes, formal clothes, expensive clothes, cheap clothes; nice clothes, shabby clothes, designer clothes, hand-made clothes, ready-made clothes, fashion, vogue, haute couture
winter coat, warm coat, fur coat, sheepskin coat, storm coat, parka, snowsuit, coat, topcoat, overcoat, trench coat, raincoat, waterproof (coat), slicker, leather jacket, bomber jacket, car coat, windbreaker, windcheater, sports jacket
collar, turtleneck collar, shawl collar, stand-up collar, V-neck, crew neck, collarless, sleeve, long sleeve, short sleeve, sleeveless; padded shoulders, cuffs, pocket, front pocket, back pocket, side pocket, patch pocket; slash pocket, inside pocket
Underwear, hosiery, sleepwear, robes
Ladies' clothes
panties, bikini, bra, slip, half slip, briefs, underpants, undershirt, pantyhose, tights, leggings, stockings, socks, slouch socks, knee-high socks, pajamas, sleep shirt, nightgown, housecoat, robe, bathrobe, terry-cloth robe
casual dress, formal dress; summer dress, woolen dress, cocktail dress, low-cut dress, evening dress, evening gown, business suit, pants suit, button-through dress, pinafore dress, house dress, maternity wear, maternity dress, jersey, cardigan; jacket, vest, blouse, shirt, tunic, T-shirt, tank top, halter top, skirt, miniskirt, long skirt, pleated skirt, black skirt, culottes, pants, slacks, trousers, jeans, denims, shorts, bathing suit, swimsuit, jumpsuit, warm-up suit
2. Cross out the odd word in each block of words:
a) car coat, windbreaker, patch pocket , windcheater, sports jacket, slicker
b) house dress, maternity wear, blouse, tunic, halter top, headgear
c) miniskirt, panties, bikini, bra, slip, briefs, underpants
d)stand-up collar, sleeve, cuffs, pocket, windbreaker
e)V-neck, T-shirt, low-cut dress, crew neck, collarless
f) shorts, bathing suit, parka ,halter top, beachwear
3. Look at the pictures. Sign each circle with numbers using the words from the box below. There are some words which were not listed in your vocabulary. What are the words? Explain their meaning in English.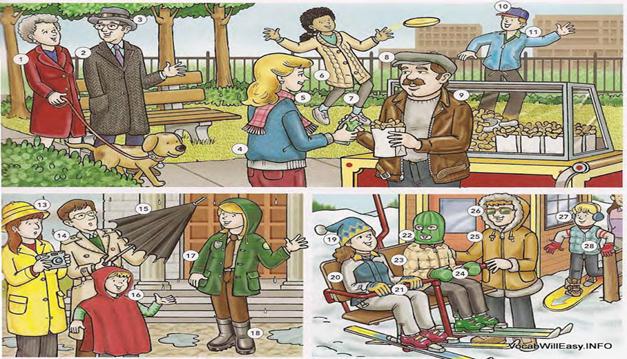 4. Continue the sentences with the words from the vocabulary table
There are different types of winter wear. There are …
To underwear belong…
In summer I like to wear…
I hate when people wear…
There are different types of clothes which suite different occasions…
I would never wear…
Clothes that protect us against rain are …
5. Describe the photos below using the active vocabulary from the table above as well as the useful language box below: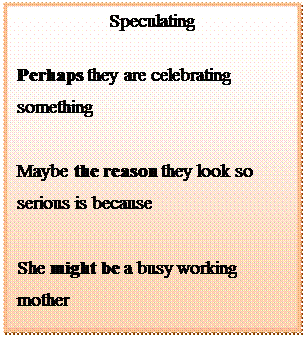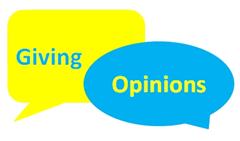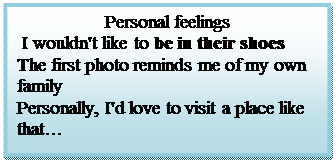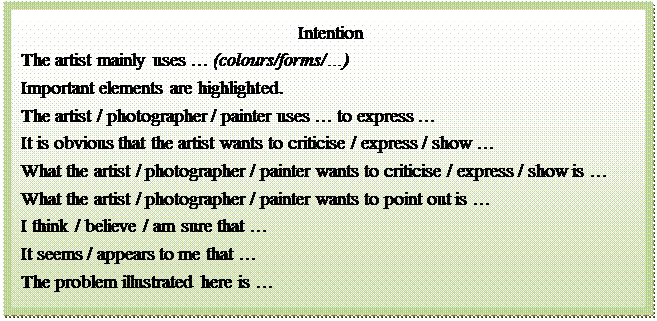 Example: Personally, I don't like that new trends in animal fashion.
The problem illustrated here is much more series then just an ill-tempered child. It seems to me that in spite of her young age the girl is a fashion victim.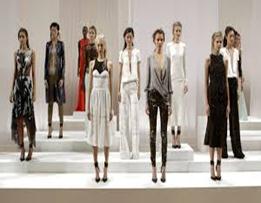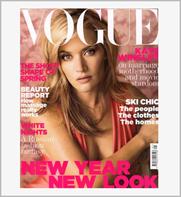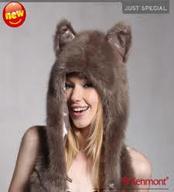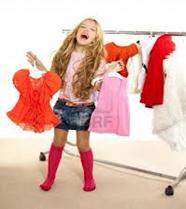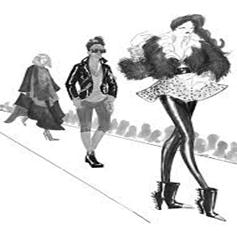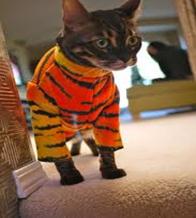 Write an essay to comment on the following statement: "One is never over-dressed or underdressed with a Little Black Dress."-Karl Lagerfeld.

Translate the given text into English
Word list
1. A pear shaped woman
2. Baby clothes
3. Back pocket
4. Bathing suit
5. Bathrobe
6. Beachwear
7. Bikini
8. Black skirt
9. Blouse
10. Bomber jacket
11. Bra
12. Briefs
13. Business suit
14. Button-through dress
15. Car coat
16. Cardigan
17. Casual clothes
18. Casual dress
19. Cheap clothes
20. Children's wear
21. Clothes
22. Coat, topcoat
23. Cocktail dress
24. Collar
25. Collarless
26. Crew neck
27. Cuffs
28. Culottes
29. Denims
30. Designer clothes
31. Develop your own sense of style
32. Dress
33. Ear muffs
34. Evening dress
35. Evening gown
36. Expensive clothes
37. Fashion
38. Fashion victim
39. Footwear
40. Formal clothes
41. Formal dress
42. Frilly-tiered skirt
43. Front pocket
44. Fur coat
45. Garments
46. Gloves
47. Half slip
48. Halter top
49. Hand-made clothes
50. Haute couture
51. Headgear
52. Highlight
53. Hips
54. House dress
55. Housecoat
56. Imperfections
57. Impulse buys
58. Inside pocket
59. Jacket
60. Jeans
61. Jersey
62. Jumpsuit
63. Knee-high socks
64. Ladies' wear
65. Leather jacket
66. Leggings
67. Long skirt
68. Long sleeve
69. Low-cut dress
70. Maternity dress
71. Maternity wear
72. Men's wear
73. Miniskirt
74. Muffler
75. Natural waist
76. Nice clothes
77. Nightgown
78. Obeys fads
79. Outfit
80. Overcoat
81. Padded shoulders
82. Pajamas
83. Panties
84. Pants
85. Pants
86. Pants suit
87. Pantyhose
88. Parka
89. Patch pocket
90. Patterns
91. Pinafore dress
92. Plaid skirt
93. Pleated skirt
94. Pocket
95. Precise measurements
96. Problem areas
97. Pull off
98. Raincoat
99. Ready-made clothes
100. Rectangular body type
101. Robe
102. Shabby clothes
103. Shawl collar
104. Sheepskin coat
105. Shirt
106. Short sleeve
107. Shorts
108. Side pocket
109. Skin-tight dress
110. Skirt
111. Slacks
112. Slash pocket
113. Sleep shirt
114. Sleepwear
115. Sleeve
116. Sleeveless
117. Slicker
118. Slip
119. Slouch socks
120. Snowsuit
121. Socks
122. Sports jacket
123. Sportswear
124. Stand-up collar
125. Stick to one's budget
126. Stockings
127. Storm coat
128. Suit
129. Summer clothes
130. Summer dress
131. Swimsuit
132. Tank top
133. Tape measure
134. Terry-cloth robe
135. Tights
136. To draw the eye
137. Trench coat
138. Trends
139. Trendy pieces
140. Trousers
141. T-shirt
142. Tunic
143. Turtleneck collar
144. Underpants
145. Undershirt
146. Underwear
147. Vest
148. V-neck
149. Vogue
150. Warm coat
151. Warm-up suit
152. Waterproof (coat)
153. Wear
154. Windbreaker
155. Windbreaker
156. Windcheater
157. Winter clothes
158. Winter coat
159. Woolen dress
---
Date: 2015-02-28; view: 1681
---