RUSSIAN UNIVERSITY GROUP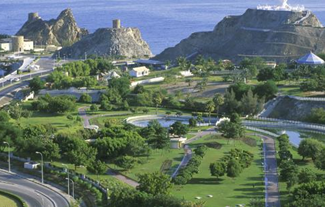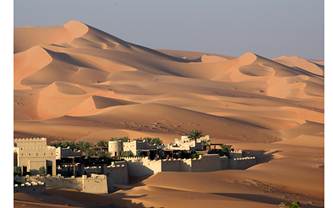 You will be met on arrival by our representative and transferred to the hotel. Rest of the day at leisure. Overnight at the hotel in Muscat
2 day : FULL DAY MUSCAT CITY TOUR + PDO + MUSCAT SECURITIES
Morning, you will be met at the hotel for a half day City Tour. The tour begins with a visit to the beautiful Sultan Qaboos Grand Mosque one of the largest mosques in the Middle East. Visit the Bait Al Zubair Museum, exhibiting the wealth of Oman's history and thus imparting knowledge about the country's rich culture and traditions to the visitor. Later you drive along the picturesque Corniche to the once walled district Muscat. You will have photo stops at the residence of his Majesty Sultan Qaboos, the Al Alam Palace, which is flanked by the 16th century Portuguese forts Mirani and Jalali. You will be strolling through Muttrah Souq, where you will be bargaining for handicrafts and silver items. Lunch at Local Restaurant
After Lunch we visit the PDO and Muscat Securities Exchange . Return to the hotel . Overnight at Muscat
To enter Grand mosque dress code for Ladies - should be fully covered with scarf and wear full sleeves shirt and Men are not allowed to wear shorts). Grand Mosque Opening timings: Saturday – Thursday from 0800 – 1100
3 day : FULL DAY MUSCAT TOUR
This morning visit the Sultan Qaboos University, Knowledge oasis , Sultan Qaboos Center for Islamic studies . Lunch at Local Restaurant. Return to Hotel . Overnight at Muscat
Leave Muscat and travel through the coast from Muscat to Quriyat. Visit Bimah Sinkhole. Then we visit the Oman LNG. Picnic Lunch. Check In to Sur Plaza. This evening after early dinner you will take an excursion to Ras al Jinz reserve to watch green sea turtles at night, laying their eggs on the beach. Overnight at Sur Plaza
5 day : SUR - WAHIBA SANDS
This morning we continue the journey to Wadi Bani Khalid – an oasis spot in the middle of the barren and dry mountains. It is one of the most beautiful wadis in Oman and its pools with clear deep blue water give you an opportunity to take a refreshing dip . Lunch at Local Restaurant .We then proceed to Wahiba sands, a vast mass of undulating red and white sea of sand. The ever-changing patterns of the dunes are a photographer's delight. After some exciting sand the desert, maybe you even feel like going on a short camel ride. Dinner and over night at camp.
This morning we drive to Nizwa. We first visit the Falaj irrigation system . Falaj is one of Oman's biggest Falaj and the lifeline to the farming communities around Nizwa. Since 1995 it has been a world heritage site. Lunch at Local Restaurant . There after drive to Al Hamra one of Oman's most atmospheric traditional towns. The traditional mud houses dated back from 400 years are still occupied. Overnight at Nizwa.
This morning you visit the powerful Fort with its massive Circular Cannon Tower, one of the most impressive forts in Oman and the traditional Souq. Then you proceed to Jabrin castle built in 17th century is one of the finest of its kind. Its magnificent plasterwork, the carved doors and the painted wooden beams of the ceilings makes this castle amazingly different. Then we return to Muscat. Overnight at Muscat.
Nizwa & Jabrin forts are open Saturday–Thursday from 0900–1600 & Friday from 0800–1100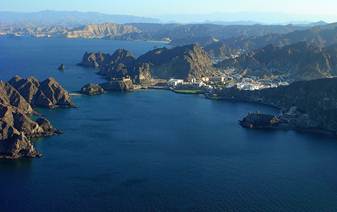 Checkout from the hotel and transfer to the Muscat International Airport for onward flight home.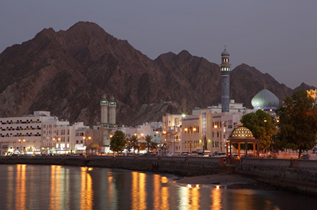 ---
Date: 2015-02-16; view: 549
---