Slip systems
The atomic plane along which the dislocations loops move is the slip plane ; the direction of the Burgersís vector is the slip direction. A slip plane and its associated slip direction form a slip system. Usual slip planes are dense atomic planes, such as the basal plane in quartz (0001) or the (001) plane in olivine, and the slip direction is a dense atomic row within the slip plane.
In quartz the low-T slip system is (0001) <a>, and the high-T slip systems are (10-10) <a> and (10-11) <a> in addition to the low-T one :
Examine the consequences in a fabric diagram of quartz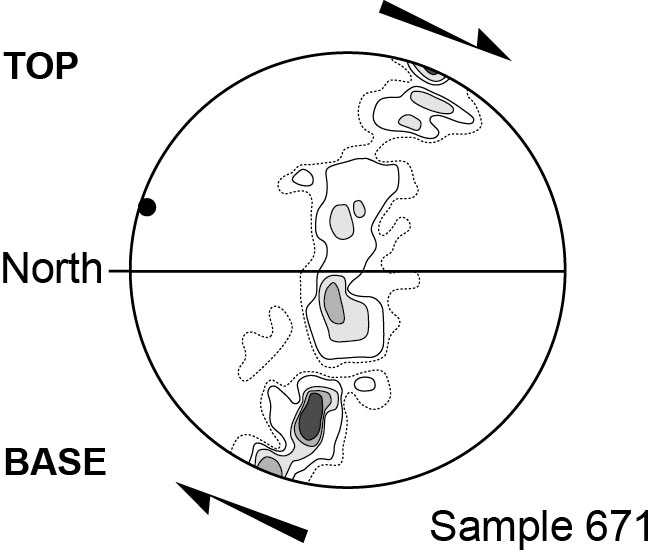 In olivine, the HT-slip system is [100] (001) and [100] (010). In orthopyroxene, the HT-slip system is [001] (100).
Examine the consequences in fabric diagrams of olivine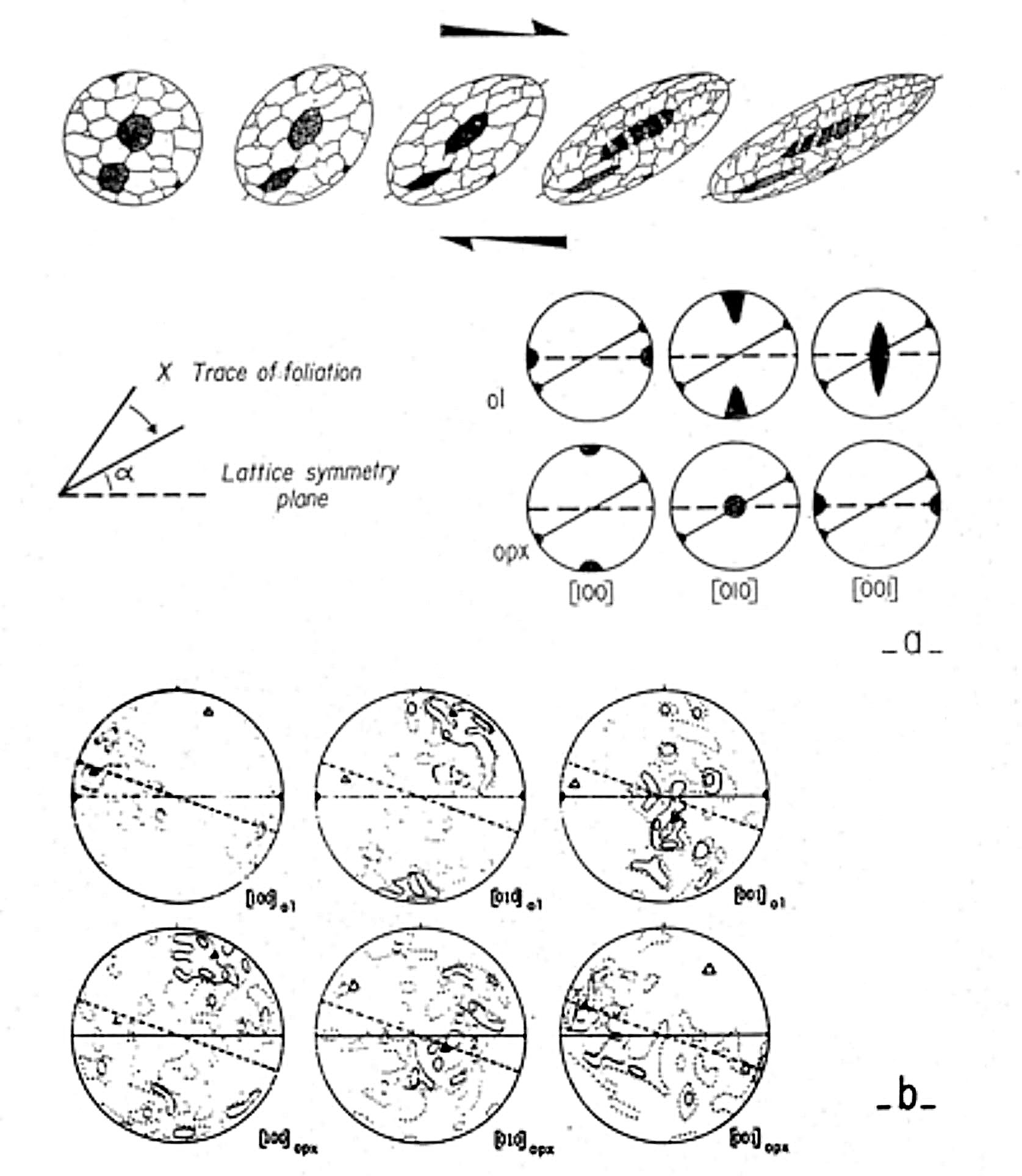 Figure. Kinematic analysis in a peridotite. Theoretical analysis and fabric diagrams of olivine (ol) and orthopyroxene (opx). The slip direction in olivine is [100] ; in opx, it is [001].
4. Rôle of stress : multiplication of dislocations
No stress, no deformation. The role of stress is to multiply the dislocations. Essentially through the basic mechanism of the Franck-Read mill (Figure).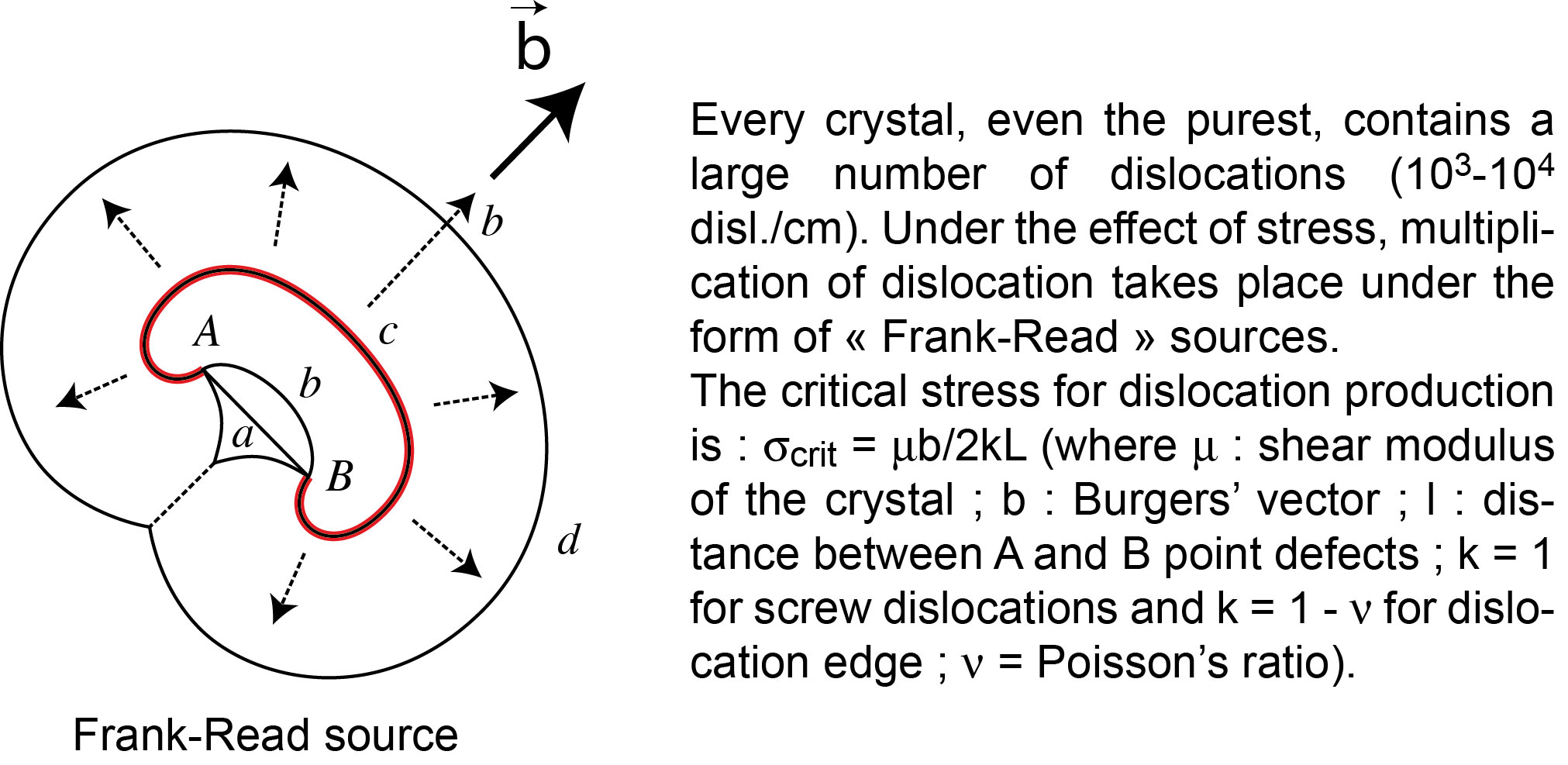 6. Rôle of temperature: increases the mobility of dislocations
The principal mechanism is, through the increasing mobility of point defects, to help the edges do climb and the screws to change their slip plane.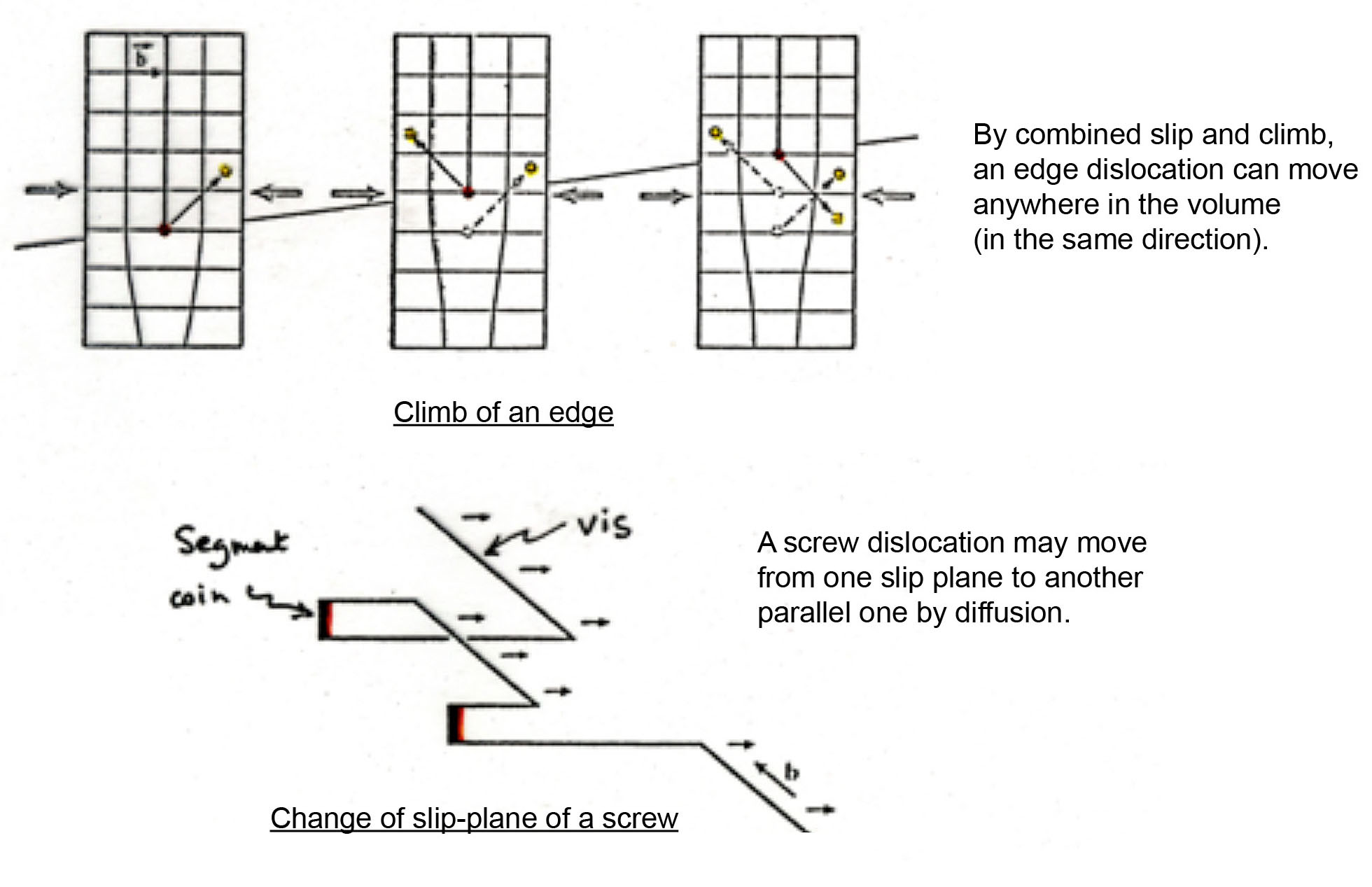 ---
Date: 2015-01-29; view: 1277
---