Studying Conflicts: Meanings, Conflict resolution, Types of conflicts. Listening
Listen to a talk about UN Peacekeeping and fill the text using the following words and phrases. Some of them are extra. Answer the questions and discuss the UN Peacekeeping operations around the world.
conflict opposing combatants landmines Peacekeepers disarm demobilize service assisted security recovering trusted force reintegrate criminal law insecurity juridical advisory courts suspected authorities trial peace prolonged national rule of law tribal peace integrate Peacemakers
Let's imagine a village, _____ 1 from the _____ _____ 2between the _____ groups. Former ____ 3 roam the streets, the area are riddled with the_____ 4, civil administration is destroyed, and everywhere _____ 5 rains. Before communities can return to normal life, security and _____ __ _____ 6 must be reestablished in this village. The first step is for the UN Mine Action Service is to clear the left over land mines and unexploded bombs from roads, buildings and fields. So that the UN _____ 7 may move safely into the area. Soon after, military, police and civilian peacekeepers arrive on the scene and begin to _____ 8, _____ 9 and _____ 10 the former combatants into society. A new and uncountable _____ 11 police _____ 12 must be developed, trained and _____ 13 by the UN. The _____ 14 sector reform unit will work with national authorities to reform the security services and took cohesive and _____ _____ 15 . Finally, the experts working in the _____ _____ 16 and _____ _____ 17 service will help to reconstruct the rule of law institutions including _____ 18 , police, and prisons that meet international standards. Trained police officers can now apprehend _____ 19 criminals and deliver them safely to the _____ 20 for a fair_____ 21 . This is how the Department of peacekeeping operations and its components within the office rule of law and security institutions can help to restore the long term _____ 22 to award torn village.
Section 2: Political history, outstanding politicians and statesmen
S E C T I O N 2
2 Studying international relations:
Studying Conflicts: Meanings, Conflict resolution, Types of conflicts. Reading "B"
Scan the text about UNMAS carefully and look at the pictures and answer the questions below.
The Focal Point For UN Mine Action UNMAS collaborates with 11 other UN departments, agencies, programmes and funds to ensure an effective, proactive and coordinated response to the problems of landmines and explosive remnants of war, including cluster munitions. UNMAS was established in 1997 to serve as the UN focal point for mine action and to support the UN's vision of "a world free of the threat of landmines and unexploded ordnance, where individuals and communities live in a safe environment conducive to development, and where mine survivors are fully integrated into their societies." UNMAS coordinates the Inter-Agency Coordination Group on Mine Action, which brings together working-level representatives of UN organizations involved in mine action to develop or revise policies and strategies, set priorities among UN players and share information. UNMAS also coordinates meetings of standing committees, which were created when the Anti-Personnel Mine-Ban Treaty went into effect in 1999, and the Steering Committee on Mine Action, which brings together UN mine-action, nongovernmental and intergovernmental organizations, such as the International Committee of the Red Cross.
Section 2: Political history, outstanding politicians and statesmen
S E C T I O N 2
Building Partnerships The success of UNMAS is the product of the generous support provided by UN Member States through funds allocated by the UN General Assembly for the mine action components of peacekeeping operations, and by considerable extra-budgetary donor funding support. UNMAS administers the Voluntary Trust Fund for Assistance in Mine Action. The Fund primarily pays for coordination and operation of UNMAS-managed programs, and missions to assess the scope of a countries' problems with landmines and explosive remnants of war. Contributions to the Fund have totaled over US$760 million since the inception of the Voluntary Trust Fund. The fund has also been used by donors to support national programmes and NGOs, often through UNDP or UNICEF, in Cambodia, Chad, Lao PDR, Mozambique and Pakistan. In the spirit of the UN vision of a world free from the threat of landmines and explosive remnants of war, UNMAS seeks to secure voluntary donations from existing partners and to expand the Voluntary Trust Fund by partnering with philanthropic foundations, endowment funds, private donations and gifts. How is UNMAS Funded? UNMAS programmes in the field and UNMAS HQ coordination activities are funded in a number of ways: UN General Assembly Appropriations: In 2012, appropriations were made by the UN General Assembly for the mine action components of nine peacekeeping missions, namely UNSOA (Somalia), MINURCAT (Chad), MINURSO (Western Sahara), MONUSCO (DR Congo), UNAMID (Darfur), UNIFIL (Lebanon), UNISFA (Abyei), UNMISS (South Sudan), and UNOCI (Cote d'Ivoire); Governments and Individuals to the UN Voluntary Trust Fund for Assistance in Mine Action: Contributions to the VTF are critical for life-saving mine action programming around the world. Assessed Budget: Funds allocated to UNMAS HQ coordination activities within the UN Peacekeeping Support Account; and Humanitarian Financing from UN trust funds such as the Common Humanitarian Funds for Sudan. http://www.mineaction.org/unmas/about
Section 2: Political history, outstanding politicians and statesmen
S E C T I O N 2
PICTURES "A"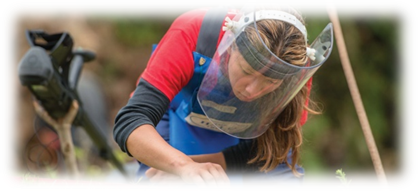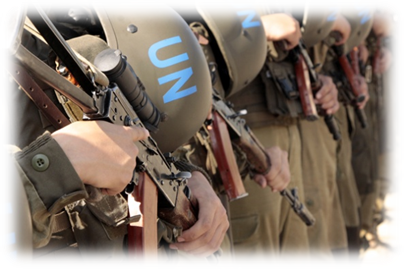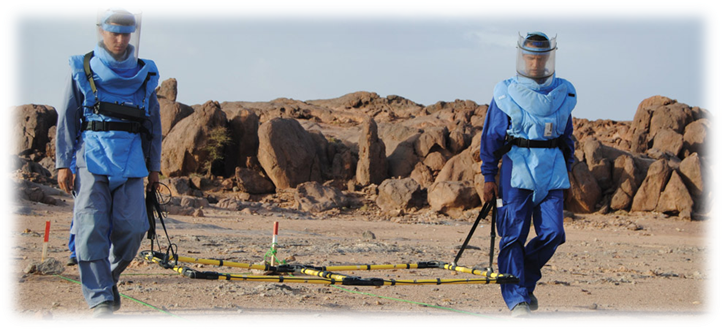 PICTURES "B"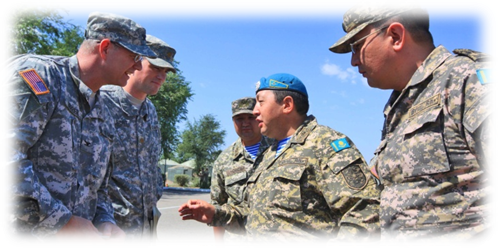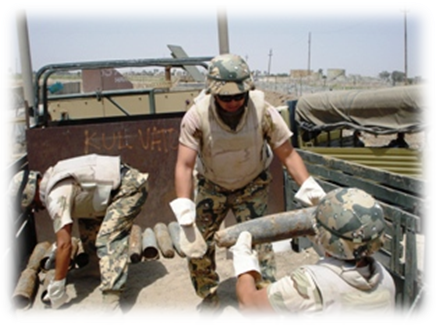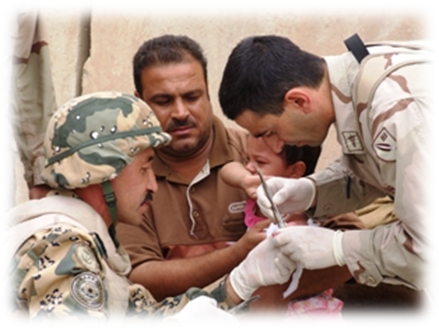 Section 2: Political history, outstanding politicians and statesmen
S E C T I O N 2
2 Studying international relations:
Studying Conflicts: Meanings, Conflict resolution, Types of conflicts. Reading "B"
1. What is UNMAS?
2. What are the main goals of UNMAS?
3. What can you see from this pictures?
4. What does it mean – peacekeeper?
5. Tell your group about Peacekeeping missons which are leaded by your country
Peacekeeping refers to activities that tend to create conditions that favor lasting peace. Within the United Nations group of nation-state governments and organizations, there is a general understanding that at the international level, peacekeepers monitor and observe peace processes in post-conflict areas, and may assist ex-combatants in implementing peace agreement commitments that they have undertaken. Such assistance may come in many forms, including confidence-building measures, power-sharing arrangements, electoral support, strengthening the rule of law, and economic and social development. Accordingly, UN peacekeepers (often referred to as Blue Berets or Blue Helmets because of their light blue berets or helmets) can include soldiers, police officers, and civilian personnel. The United Nations is not the only organization to implement peacekeeping missions. Non-UN peacekeeping forces include the NATO mission in Kosovo (with United Nations authorization) and the Multinational Force and Observers on the Sinai Peninsula. The Nonviolent Peaceforce is one NGO widely considered to have expertise in general peacemaking by non-governmental volunteers or activists. The term "peacemaking" is used in several different ways. According to the UN, peacemaking is "action to bring hostile parties to agreement, essentially through such peaceful means as those foreseen in Chapter VI of the Charter of the United Nations; Pacific Settlement of Disputes." In this sense, peacemaking is the diplomatic effort intended to move a violent conflict into nonviolent dialogue, where differences are settled through representative political institutions. Peacebuildingis a term describing interventions that are designed to prevent the start or resumption of violent conflict by creating a sustainable peace. Peacebuilding activities address the root causes or potential causes of violence, create a societal expectation for peaceful conflict resolution and stabilize society politically and socioeconomically. The exact definition varies depending on the actor, with some definitions specifying what activities fall within the scope of peacebuilding or restricting peacebuilding to post-conflict interventions. Civil society organizations began using the term peacebuilding in the 1970s. As the United Nations and governments began using the term, it has taken on different meanings. Common to all definitions is the agreement that improving human security is the central task of peacebuilding. Peacebuilding includes a wide range of efforts by diverse actors in government and civil society at the community, national and international levels to address the root causes of violence and ensure civilians have freedom from fear, freedom from wantand freedom from humiliation before, during, and after violent conflict. There are two broad approaches to peacebuilding.
Section 2: Political history, outstanding politicians and statesmen
2 Studying international relations:
---
Date: 2015-01-29; view: 1217
---