Now we can talk about BIG BEN!!
Big Ben is the name of the huge clock in one of the tall towers of the Houses of Parliament. People are allowed to get inside the Tower so that they can see the works of Big Ben. There is no lift and there are 340 steps up to Big Ben. The faces of the clock are very large.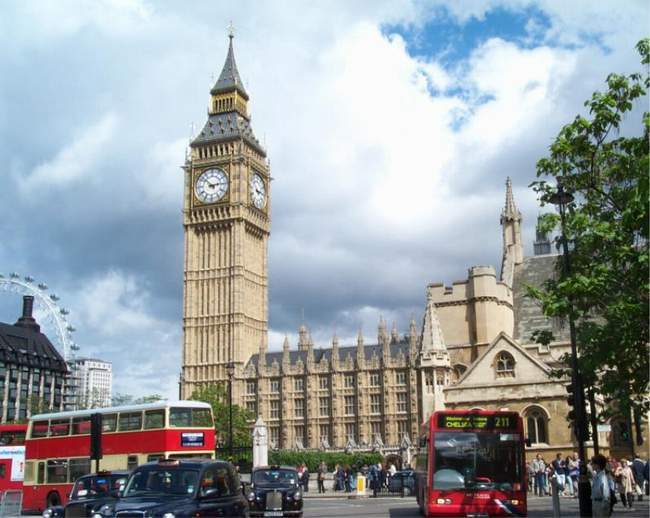 The sound of Big Ben is well-known to all British people and the tower of Big Ben is often used as a symbol of Britain. The great bell got its name in 19th century after Sir Benjamin Hall. Big Ben is the voice of London; it shows an exact time since 1859.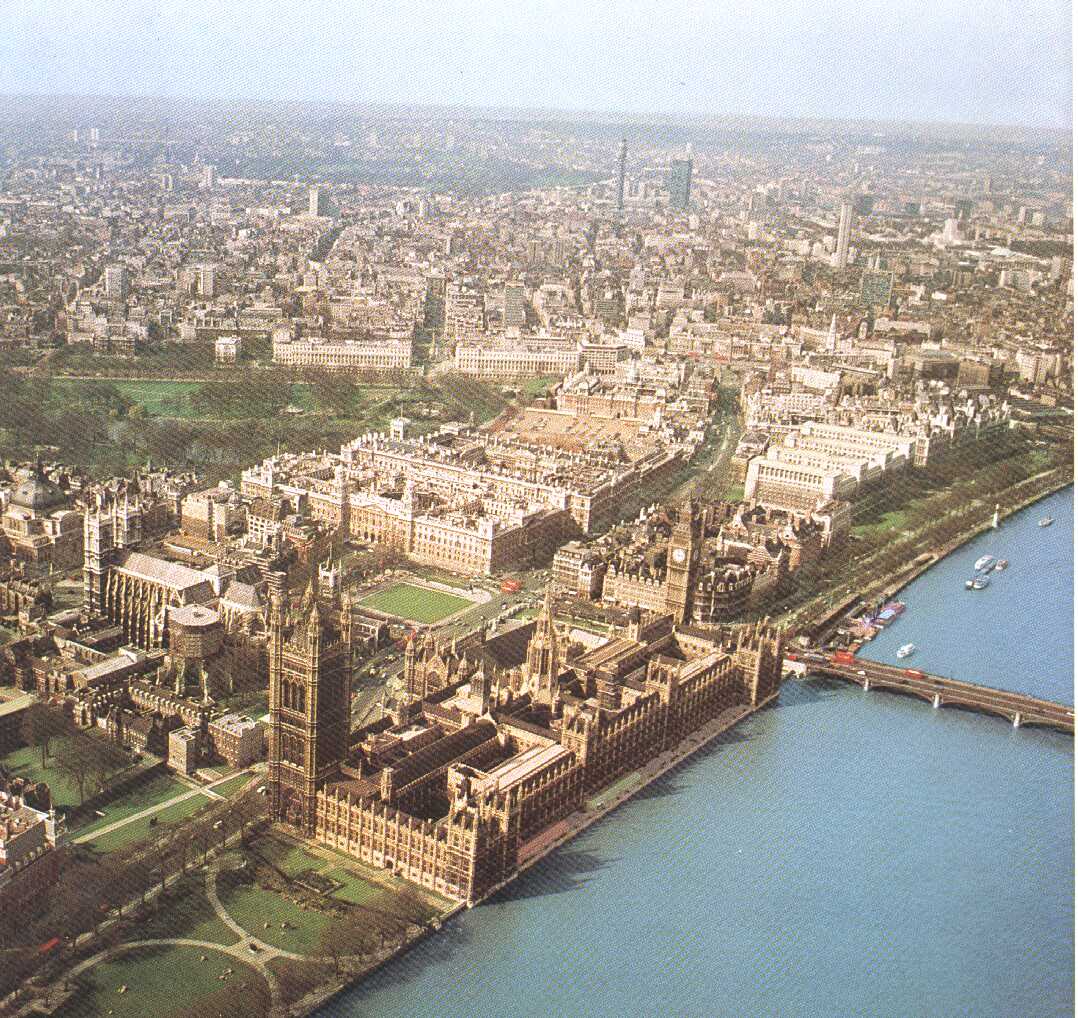 T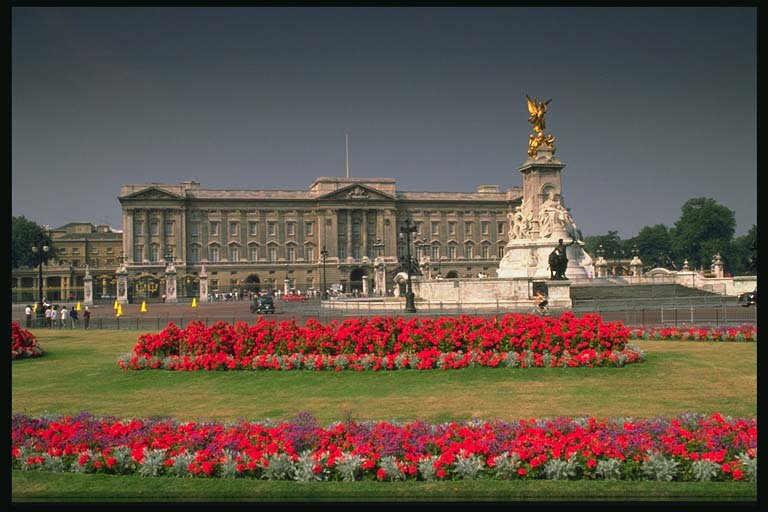 herefore there are many nice squares in London. Trafalgar Square is one of them and it is situated in the center of the West End. There you can see a statue of Lord Nelson named by Nelsonís Column, which is situated in the middle of the square. Trafalgar Square commemorates Nelson's naval victory of 1805. It was laid out between 1829 and 1841. There is Nelson's column there, nearly 185 feet high topped by statue of Nelson 17 feet high. The fountains and friendly pigeons make Trafalgar Square a popular place for Londoner and tourists. The building of National Gallery - one of the world famous art museums is situated on the Trafalgar square too.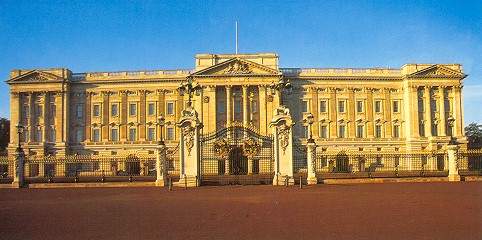 Now we can tell few words about Buckingham Palace. It has served as t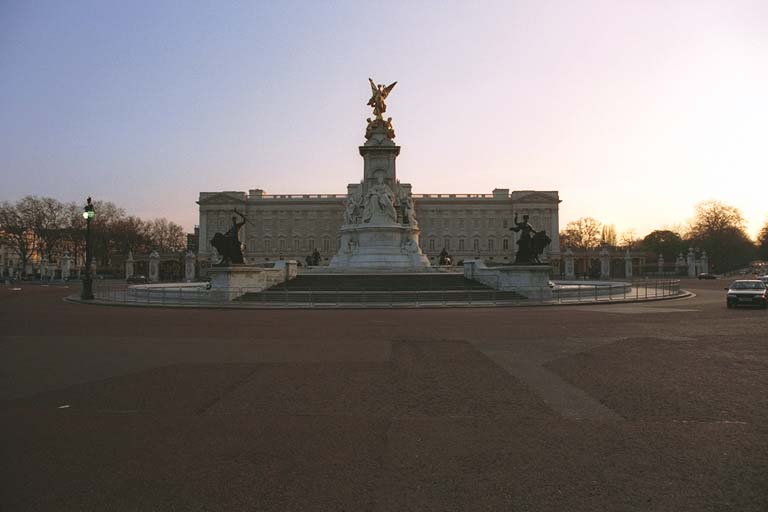 he official London residence of Britain's sovereigns since 1837. It evolved from a town house that was owned from the beginning of the eighteenth century by the Dukes of Buckingham. Today it is The Queen's official residence. Although in use for the many official events and receptions held by The Queen, areas of Buckingham Palace are opened to visitors on a regular basis. The State Rooms of the Palace are open to visitors during the Annual Summer Opening in August and September. They are lavishly furnished with some of the greatest treasures from the Royal Collection - paintings by Rembrandt, Rubens, Vermeer, Canaletto and Claude; sculpture by Canova and Chantrey some of the finest English and French furniture in the world. Visits to Buckingham Palace can be combined with visits to The Queen's Gallery, which will reopen in the spring of 2002. The nearby Royal Mews is open throughout the year. WellÖ it is safe to say that a have finished my story about the nicest city in the world, exactly London and about all itís sights, beauties and places of interest of course. As for me Iíd like to visit it again, to feel everything I felt before, spending there my free spring time and therefore Iíd like to know english better and thatís why I advise all of you to visit this irresistible city!
---
Date: 2015-01-29; view: 875
---