Would you like to be our Partner?
if you are interested in our project and if you have members who would like to be EVS volunteer in bodrum and attend festival, you are welcome to be our partner.We are expecting to host maximum 30 volunteers and 1 or 2 volunteers per country.
Deadline for sending Part3 forms : 10 September 2013 ( please scan and send us as word document version of part3 forms by email and then regular post to following adress below)
Postal adress for sending PArt3 forms (originals) to following adress :
Bodrum Dance Club
Dr. Mümtaz Ataman Caddesi no:4 Bodrum –Muğla TURKEY
Postal colde:48400
Www.bodrumdans.com
Www.bodrumdancefest.org
We hope to hear from you soon,
greetings..
Bodrum - TURKEY
It is said that nobody is the same after visiting Bodrum and nobody can explain why. This is a fascinating town set at the bottom of the hill leaves an impression on everybody and they take away precious memories with them.
Bodrum is a port city in Muğla Province, in the southwestern Aegean Region of Turkey. It s located on the southern coast of Bodrum Peninsula and the site was called Halicarnassus of Caria in ancient times and was famous for housing the Mausoleum of Mausolus, one of the Seven Wonders of the Ancient World.
Bodrum Castle, built by the Crusaders in the 15 th century, overlooks the harbor and the marina. The castle grounds include a Museum of Underwater Archeology and hosts several cultural festivals throughout the year.
Today, one of Turkey's best known and longest established resorts Bodrum is a center of tourism and also yachting. The population of Bodrum reaches several times more in summer.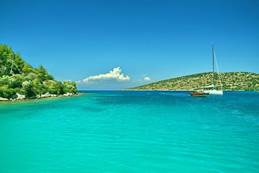 Climate
Bodrum has a Mediterranean climate. A winter average high of 15 degree and in the summer 34 degrees, with very sunny spells. Summers are hot and humid and winters are mild and mostly sunny. Water temperature in the sea is around +23 C. Degrees in May.
Getting There
Milas - Bodrum airport offers excellent connections. Scheduled Turkish Airlines and International charter flights are arriving regularly. Bodrum International Airport lies about 40 miles out of town and welcomes flights from several major European cities as well as from Istanbul.

Nightlife
Bodrum has got amazing choice for nightlife and musical events. It even rivals with great cities of Turkey. The nightlife in Bodrum is relaxed, safe and very enjoyable, is Something Simple and Very Attractive.
Shopping
Shopping through the narrow streets of Bodrum is a great pleasure. The most popular objects for the holiday maker are of course carpets, leather goods, copper and bronze wares, textiles, silver and gold jewellery, handicrafts, embroidery, famous Bodrum Sandals, Turkish meerschaum and onyx are on many peoples' shopping lists.
---
Date: 2016-01-14; view: 996
---