Write out all unknown words into your vocabulary; write the transcription and the Ukrainian equivalent of these words.
The Convention for the Protection of Human Rights and Fundamental Freedoms (commonly known as the European Convention on Human Rights) is an international treaty to protect human rights and fundamental freedoms in Europe. Drafted in 1950 by the then newly formed Council of Europe, the convention entered into force on 3 September 1953. All Council of Europe member states are party to the Convention and new members are expected to ratify the convention at the earliest opportunity.
The Convention established the European Court of Human Rights. Any person who feels his or her rights have been violated under the Convention by a state party can take a case to the Court. Judgements finding violations are binding on the States concerned and they are obliged to execute them. The Committee of Ministers of the Council of Europe monitors the execution of judgements, particularly to ensure payment of the amounts awarded by the Court to the applicants in compensation for the damage they have sustained. The establishment of a Court to protect individuals from human rights violations is an innovative feature for an international convention on human rights, as it gives the individual an active role on the international arena. The European Convention is still the only international human rights agreement providing such a high degree of individual protection. State parties can also take cases against other state parties to the Court, although this power is rarely used.
The Convention has several protocols. For example, Protocol 13 prohibits the death penalty.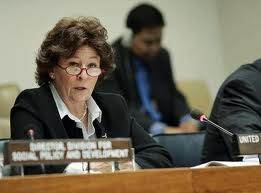 Answer the questions after reading and translating the text.
- What for does theConvention for the Protection of Human Rights exist?
- When was it drafted and when did it enter into force?
- What are the functions of the European Court of Human Rights?
- What does the Committee of Ministers of the Council of Europe monitor?
- How do you understand the word combination "human rights violations"?
- Does the European Convention provide any individual protection?
- What is the name for the parts of theConvention for the Protection of Human Rights?
---
Date: 2015-12-24; view: 695
---