On Campus (Almaty); Four days a week (Monday, Wednesday, Thursday, and Saturday).
Two courses will be taken at any given time with duration of 5 weeks (10 or 15 teaching days depending on the credit hour of courses). For most courses final exams are taken by the end of the course; for some others, Career/Capstone Project Weeks may be used as breaks to give students time to prepare for course exams
CORE COURSES (10 credits)
| | |
| --- | --- |
| · Business Communications · Organizational Behavior and Management | · Statistics for Managers · Business Information Systems / Conflict Management |
| | |
SPECIALIZATION COURSES (27credits)
· Project Management Fundamentals · Term Practice with MS Project · Project Planning, Execution, and Control · Project Finance · Operations Management
· Supply Chain Management · Transportation and International Logistics · Risk Management · Optimization Models for Decision Making · Professional Body of Knowledge & Standards
ER OPPORTUNITIETUNITIES
WHY TO GET MSc IN SUPPLY CHAIN AND PROJECT MANAGEMENT?
The MSc in Supply Chain and Project Management program provides a state-of-the-art education that enhances students' knowledge and experience and

prepares them for successful careers in the field of supply chain and project management.

The program emphasizes the application of theory into practice and will help you develop key competencies and transferable skills to respond to

The program content is designed in adherence to the best practices, standards and competences set by Project Management Institute (PMI) and International Project Management Association (IPMA). http://www.pmi.org/ http://ipma.ch/

current and emerging challenges in the field of supply chain and project management. You will critically engage with standards, principles, and best practices and will learn through real-life projects and case studies drawn from various industries.

The sectors represented include but are not limited to oil & gas, construction & infrastructure, manufacturing & mining, government & public, information technology & services where the profession has traditionally played a pivotal role. As such the program places you to meet and exceed the emerging expectations of your employer and industry.

The program is designed for graduates entering the industry, professionals currently working but desiring to enhance their skills and qualifications, and people looking to move to the field. The program is multi-disciplinary in nature covering a mix of principal and advanced facets of supply chain and project management across all industry sectors.

The MSc in Supply Chain and Project Management is inter-disciplinary program that enables you to cross different sectors and industries and position yourself in roles in specialist areas like:





· Project Management,

· Risk Management,

· Project Finance,

· Supply Chain Management,

· Logistics,

· Facilities Management, and

· Transportation.

The demand for supply chain and project management specialists, especially those with a graduate degree in the field, is growing rapidly and exceeding the current supply, as more organizations adopt project management approaches and are involved in complex business chains. Recent studies by PMI, IPMA and CIPS reveal that salaries of such professionals are also increasing.

CAREER OPPORTUNITIES

• International pool of faculty with high academic qualifications and professional experience

• Access to supply chain and project management professional events

• Opportunity to study and work concurrently - integrating your experience and widening your business horizons

• Students/Graduates are eligible to apply for student/professional membership of the Project Management Institute (PMI)

• Students are prepared to sit exams for global certifications (CAPM®, PMP®, IPMA, PRINCE2®)

MEET OUR DISTINGUISHED FACULTY
Ewan Simpson, MS, Ph.D. is a Dean of KBTU Business School. A leader of corporate change at Vice Presidential level at a business education-focused English language University (KIMEP University, www.kimep.kz). Achieved international standing in Central Asia and beyond (August 2004 to May 2012). An active Research Fellow at the University of Glasgow's Training and Employment Research Unit producing consulting reports for government development agencies, business representative bodies, government departments and state bodies in Scotland, the UK and EU (1993-2004).
Ramesh G. Kini, Ph.D. has been a professor at the Faculty of IT, KBTU since August 2004, after two years at KIMEP as Associate Professor and Chair of the Dept. of Business Admin. M.S. and Ph.D. in Manufacturing and Operations Systems from the Grad. School of Industrial Admin., Carnegie Mellon Univ., Pittsburgh, PA after an MBA from the Indian Institute of Management, Ahmedabad and B.Tech. in Chem. Eng. from the Indian Institute of Technology Delhi, New Delhi. Before coming to Kazakhstan, taught at the Hong Kong Univ. of Sci. & Tech., and then at Washington Univ.'s John M. Olin School of Business in St. Louis, MO, and at the Dept. of Mech. and Ind. Eng., Univ. of Minnesota, in Minneapolis/St. Paul, MN. Had worked, previously, for four years in India, at firms like Johnson & Johnson, and Raychem.
Ken Charman is currently tenured Professor of Economics and Management Science at Kazakh-British Technical University (KBTU) in Almaty, Kazakhstan, where he was appointed in January 2013. He currently teaches economics, strategy, and management science to bachelor's, master's degree and PhD students, and is Head of Research for the School of Management and Social Sciences, building links between KBTU and UK and other international universities, with the aim of achieving research publications in international journals.
MEET OUR DISTINGUISHED FACULTY
Timur Narbaev, Ph.D., PMP® is a Director of the MS in Supply Chain & Project Management program and Associate Professor at International School of Economics (An Affiliate Center of London School of Economics, University of London). Formerly a construction industry practitioner and a managing director of EU programs, Timur holds a PhD in Project Management from Politecnico di Torino, is a certified PMP® by the PMI, the Young Researcher Award Finalist 2014 by the IPMA, a reviewer for top journals in PM, and a member of the American Society of Civil Engineers.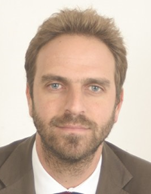 Dr. Alberto De Marco is an Assistant Professor with the Department of Management at the Politecnico di Torino.
He also provides executive education in the area of Project Management, Project Finance, and Public Private Partnership at various international institutions.
He is appointed professor at the Sino-Italian campus in the Tongji University, Shanghai (China) for the Economics for Engineering class. In 2006, he was at the Massachusetts Institute of Technology, Systems Division, where he served as a visiting lecturer for the Project Management class. He formerly worked as a project manager in France and Italy. He founded and directed a start-up company delivering IT solutions for construction industries. Dr. De Marco is a member of the Project Management Institute and the System Dynamics Society.
MEET OUR DISTINGUISHED FACULTY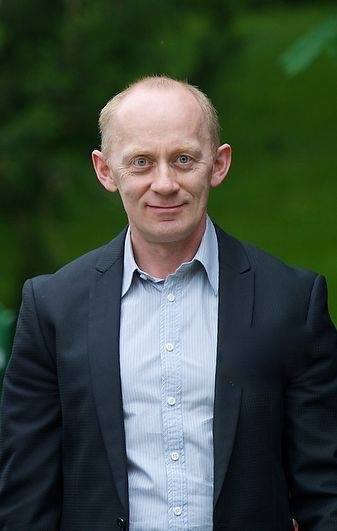 Alexander Yakovlev, Master of Science and Business administration, an expert in Supply chain with long-year practical managerial experience in Procter&Gamble, Wimm-Bill-Dann, Eldorado, former GM of Nutricia and Borusan logistics, owner and executive director of the fashion house Kravets.
Anar Umurzakova is a professional business trainer and a former IT portfolio director. Anar has worked at the International Monetary Fund, the World Bank, British American Tobacco, IT consulting firm and GO Project Management Consulting. She obtained a Master of Science at the George Washington University and holds PMP®, PRINCE2 Practitioner qualifications.
Egor Pak obtained his MA degree in Global Political Economy in City University London. Prior to that he completed MSc in Supply Chain, Trade and Finance with Distinction at Cass Business School. In 2013 he became a certified member of the Chartered Institute of Purchasing and Supply (CIPS), UK. Currently Egor is a Ph.D. student at Moscow State Institute of International Relations (MGIMO) doing his research on transport and logistics cooperation in the format of the Eurasian Economic Union (EEU).
APPLICATION DEADLINE: 30 JULY 2015
Admission to the program is competitive. To apply to the Master of Science in Supply Chain & Project Management, candidates must submit the following set of documents: 1. Complete the Application form (in Russian) 2. Identity card or National passport (Original and copy) 3. 6 photos, size of 3x4 cm 4. Notarized copies of Bachelor's and/or Master's diploma(s) with transcript(s) 5. Statement of Purpose in English (describe in no more than 500 words how the program fits into your professional life and career goals) 6. Notarized copy of work experience (an employment record book) or a letter from an employer, if applicable 7. Two Letters of Recommendation in English (or with English translation) in a sealed envelope from industry and/or academic professionals 8. ELTS 6.0 or TOEFL (78 IBT, 210 CBT, and 550 PBT) certificate, valid as of the program start. Candidates who graduated from university level degree with English as the language of instruction are exempt from the requirement 9. CV in English (no more than two pages) 10. Medical reference letter #086- U
Phone: + 7 (727) 272 58 97 E-mail: e.tayushova@kbtu.kz Website: http://kbtu-bs.kz
Step 1. Submit the required set of documents to the Admission Committee Step 2. English Examination + Interview Step 3. Admission of successful applicants
59 Tole bi Street KBTU Business School Almaty, Kazakhstan
---
Date: 2015-12-24; view: 1804
---