William Shakespeare
William Shakespeare (26 April 1564 (baptised) – 23 April 1616) was an English poet and playwright, widely regarded as the greatest writer in the English language and the world's pre-eminent dr amatist.
He is often called England's national poet and the "Bard of Avon". His extant works, including some collaborations, consist of about 38 plays, 154 sonnets, two long narrative poems, two epitaphs on a man named John Combe, one epitaph on Elias James, and several other poems. His plays have been translated into every major living language and are performed more often than those of any other playwright .Shakespeare was born and brought up in Stratford-upon-Avon. At the age of 18, he married Anne Hathaway, with whom he had three children: Susanna, and twins Hamnet and Judith. Between 1585 and 1592, he began a successful career in London as an actor, writer, and part owner of a playing company called the Lord Chamberlain's Men, later known as the King's Men. He appears to have retired to Stratford around 1613 at age 49, where he died three years later. Few records of Shakespeare's private life survive, and there has been considerable speculation about such matters as his physical appearance, sexuality, religious beliefs, and whether the works attributed to him were written by others.
Shakespeare was a respected poet and playwright in his own day, but his reputation did not rise to its present heights until the 19th century. The Romantics, in particular, acclaimed Shakespeare's genius, and the Victorians worshipped Shakespeare with a reverence that George Bernard Shaw called "bardolatry". In the 20th century, his work was repeatedly adopted and rediscovered by new movements in scholarship and performance. His plays remain highly popular today and are constantly studied, performed, and reinterpreted in diverse cultural and political contexts throughout the world.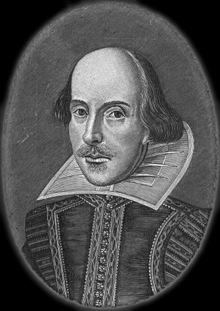 Shopping
When we want to buy something, we go to a shop. There are many kinds of shops in every town or city, but most of them have a food supermarket, a department store, men's and women's clothing stores, grocery, a bakery and a butchery.
I like to do my shopping at big department stores and supermarkets. They sell various goods under one roof and this is very convenient. A department store, for example, true to its name, is composed of many departments: readymade clothes, fabrics, shoes, sports goods, toys, china and glass, electric appliances, cosmetics, linen, curtains, cameras, records, etc. You can buy everything you like there.
There are also escalators in big stores which take customers to different floors. The things for sale are on the counters so that they can be easily seen. In the women's clothing department you can find dresses, costumes, blouses, skirts, coats, beautiful underwear and many other things. In the men's clothing department you can choose suits, trousers, overcoats, ties, etc.
In the knitwear department one can buy sweaters, cardigans, short-sleeved and long-sleeved pullovers, woollen jackets. In the perfumery they sell face cream and powder, lipstick, lotions and shampoos.
In a food supermarket we can also buy many different things at once: sausages, fish, sugar, macaroni, flour, cereals, tea. At the butcher's there is a wide choice of meat and poultry. At the bakery you buy brown and white bread, rolls, biscuits.
Another shop we frequently go to is the greengrocery which is stocked by cabbage, potatoes, onions, cucumbers, carrots, beetroots, green peas and what not. Everything is sold here ready-weighed and packed. If you call round at a dairy you can buy milk, cream, cheese, butter and many other products.
The methods of shopping may vary. It may be a selfservice shop where the customer goes from counter to counter selecting and putting into a basket what he wishes to buy. Then he takes the basket to the check-out counter, where the prices of the purchases are added up. If it is not a self-service shop, and most small shops are not, the shop-assistant helps the customer in finding what he wants. You pay money to the cashier and he gives
It's all
Thank you for your attention
---
Date: 2015-02-28; view: 528
---