Making Choice can be Hard Work
Choosing the right place to study is a very personal decision that will have a lasting impact on your life. To make your choice you have to answer a lot of questions.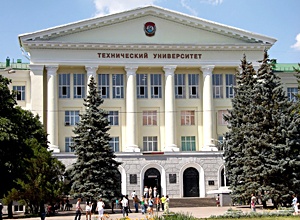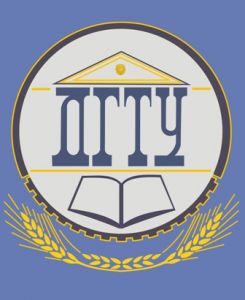 Don State Technical University (DSTU) Dear friends!
Don State Technical University holds a specific place in the educational park of the southern region. About 22,000 students get education at 16 faculties, majoring in over 100 fields (specialities ) of the higher vocational education, including 16 Master's programmes, 23 specialities of the secondary vocational education. Such a unique spectrum of the professional offers can be notably found in no other higher educational institution of the region. Our university is rich in traditions, one of them being intergenerational continuity, a remarkable atmosphere of mutual understanding and support. We are glad to meet everyone coming to our big and friendly family.
We are waiting for you in our university.
Welcome to DSTU.
Rector of DSTU
PhD in Science, prof. B.C. Meskhi
Southern Federal University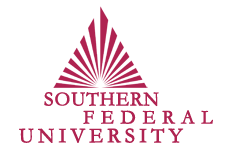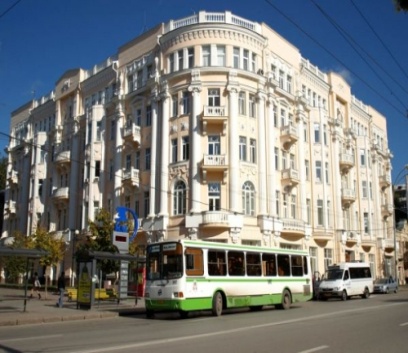 Welcome to Southern Federal University - a dynamic, modern university with high standards in teaching and research and a growing reputation for enterprise, employment and opportunity. At present SFedU, the legal successor of Rostov State University, comprises Technological, Pedagogical and Architecture Institutes, 36 faculties, 23 branches, 70 Research units. SFedU has 2 campuses in Rostov and Taganrog.
We take pride in the highly qualified and experienced university team: the academic and research staff includes 4 Full members of the Russian Academy of Sciences, 2 Associates of the Russian Academy of Sciences, 4 Associates of the Russian Academy of Education, 400 Professors and Doctors of Science, 1525 Candidates, 26 State Prizewinners and 17 Honorary Scientists of RF. Many SFedU alumni have become outstanding figures in their respective fields and include the Nobel Prize Winner - Alexander Solzhenitsyn, Full Members of the Academy of Science of RF, heads of state bodies, industry and research organizations, remarkable researchers and academics of foreign universities. SFedU has well-established international links with more than 300 universities and institutes from 50 countries. Our international outlook is strongly expressed in active collaboration with international foundations and programs, such as DAAD, CRDF, TACIS, INTAS, IREX, etc. The Associate membership at ECIU has given a new impulse to enhancing both internationalization and innovation spirit at SFedU. For more than 50 years the University provides training for international students and specialists. During that period 5007 persons from overseas completed their studies on undergraduate, graduate, professional development programs and courses at the University.
With a wide choice of courses across different programs we invite you to join us at Southern Federal University, and to learn and live as members of the university community.
Vladislav Zakharevich, Rector
(SFEDU) provides courses for industry and individual professionals, both in the Russia and abroad, through its Continuing Professional Development Centre - part of the Department for Continuing Education.
It offers a variety of workshops, seminars, short courses, certificates, diplomas and masters degrees as well as online courses across a wide range of subject areas. It also provides needs analysis, training strategy development and other services.
Southern Federal University is committed to the implementation of the Bologna process. SFedU has adopted a system with 3 main cycles:
There are three levels of higher education in Russia:
Bachelor level - 4 years of study. There are also 5 year programs upon completion of which students are awarded Diplomas equal to European and American Bachelor degree.
Master level - 2 years of study.
Doctoral Level - 3 years of study.
In our university we offer programs at the following levels:
Bachelor level
Diploma
Master level
Doctoral studies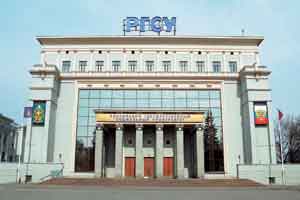 Russian State Social University
We are sincerely happy to welcome you on the official site of Russian State Social University (RSSU)!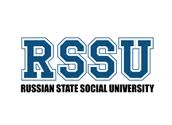 Our teaching staff does not only seek to offer the most up-grated knowledge but it also seeks to help establish such civic qualities that could be much valuable in the conditions of advancing our country towards a social state and a civil society. We are actually proud of our teaching body thanks to the efforts of which each student becomes a contemporary and needed specialist. RSSU has developed all facilities for you to be able to both display your capabilities in the subjects you study and realize yourselves in science, music, theater and sport.
I am sure that nobody of those who have happened to tie up their destiny with Russian State Social University will ever feel sorry for the choice made.
Set before yourselves most desiring goals, move decisively to achieve them and believe in your own strength! May your successes serve for the benefit of Great Russia!
RSSU is a classical university to combine the fundamental education in its best Russian traditions with the state-of-the-art methodologies and technologies of education. The University applies a multilevel system of education:
§ Pre-higher education (preparatory courses),
§ Secondary professional education in 14 specialities (Social college),
§ Higher education in 109 specialities (professions) including the second higher education offered by reduced-in-time programs,
§ Post-higher education in 27 specialities (post-graduate study and doctorate-degree seekers,
§ Qualification upgrading (additional qualification, qualification training).
§ The educational process is carried out both at the expense of the State budget and on the basis of a contract for day-time, evening and correspondence studies.
The educational process at RSSU is maintained by a highly professional teaching staff more than 70 percent of which have scientific degrees and ranks. The educational teaching program of RSSU includes more than 1120 subjects to study together with optional and copyright courses.
---
Date: 2015-02-16; view: 1799
---